We are Bip Transportes
After two decades of service and positioning ourselves in the list of the best Special Passenger Transport, we are convinced of continuously improving to offer always the best service to our clients.
We recognize that change renews our lives and gives life to our ideas, that reinventing the Company is and will be the way to stay.
That is why in BIP (Business – Innovation – Passenger) we constantly rethink the Company without changing its main values. We transform the services but still serve, we give one step further without ignoring what we have learned, we change our image and maintain the best attitude, we implement technological tools without losing the benefits of the tradition and the contact with our users.
We are sure that every effort in being the best, gives us the possibility to grow permanently with the conviction that in BIP:
"We take you wherever you want to go"
Choose a transfer option
Airport transfer
Passenger transport service that can be book from or to the airport with vehicles up to 10 passengers capacity
Prestige
For you who look for the best, we've created Pestige VIP, an exclusive service that allows you to move in a vehicle with all the confort and security.
Our vehicles
Our company counts with SUVs for passenger transfer, vans for ware transport and buses for massive person transfer.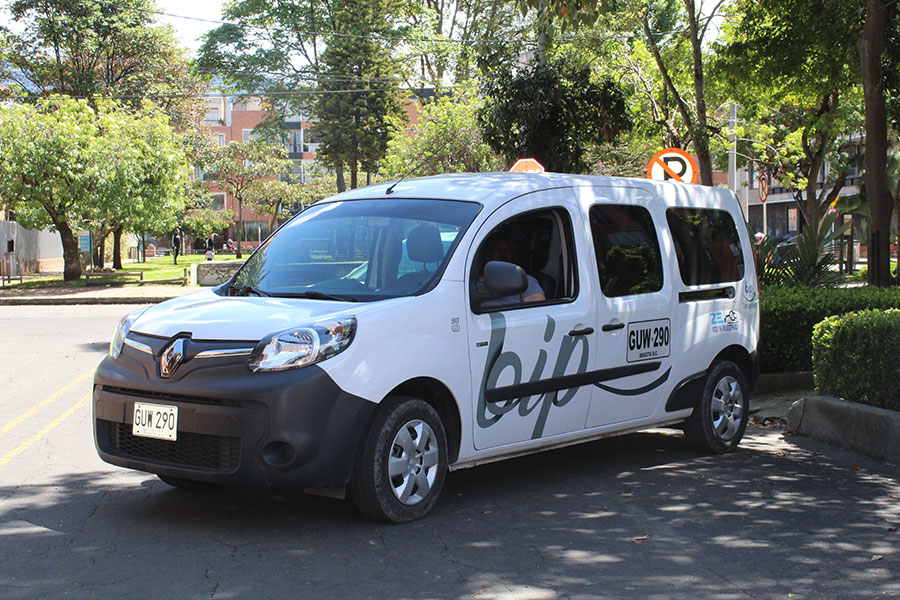 We have Electric Vehicles
Premium service on board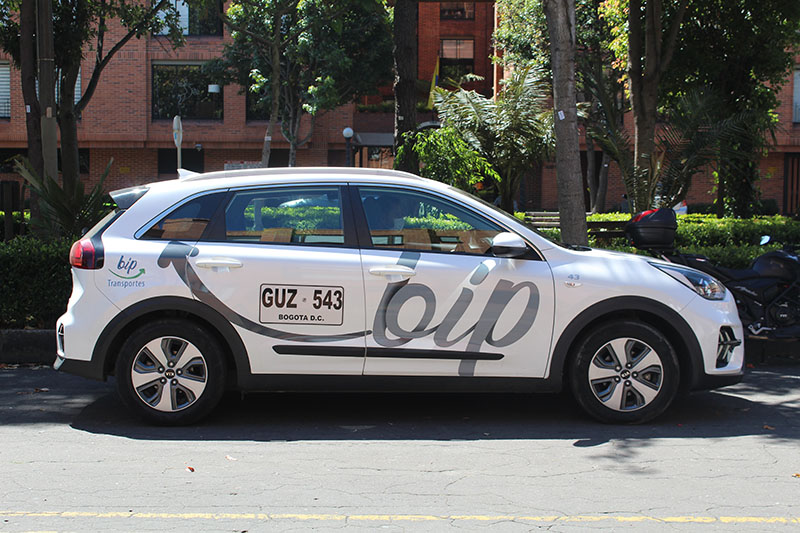 We have Hybrid Vehicles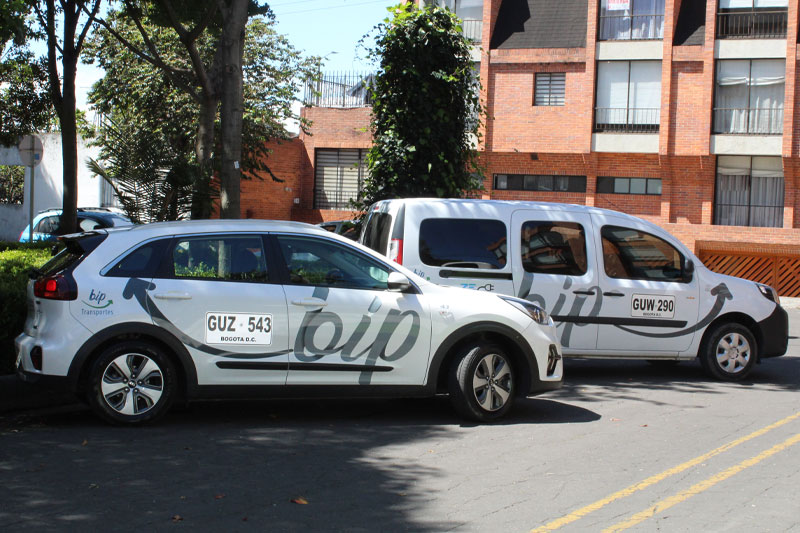 Service comes first for BIP
We have our own fleet of vehicles
"We take you wherever you want to go"

Some of Our Clients
Important and renowned Colombian and foreign companies have entrusted us with the great responsibility of transporting their main asset, their human talent, along the roads of Colombia.
We are Certified
At Bip we always work with quality, which has led us to obtain the most demanding COTECNA certifications.